Why Your Zip Code Matters to Contractors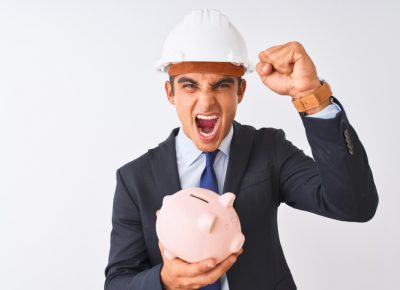 Let's explore how your zip code could be impacting the price you pay for home remodeling services. First time home buyers, who are purchasing an older home, get overwhelmed when they realize that in order to maintain their dream they might have to replace or update things like the roof, mechanical equipment, hot water tank, washer, dryer, kitchens and bathrooms.
In order to have been in a position to buy that first home you have had to achieve a certain amount of financial success. You want to be able to use those same skills that helped you achieve financial success when it comes time to selecting a contractor to perform work in your home.
One number that could be as equally important as your social security number is the zip code where your home is located. The dirty little secret that contractors won't tell you is that the prices you are quoted to perform work is a lot of times based on your zip code. If you live in Central or South Jersey and live in Princeton, West Windsor, Hopewell, Pennington, Medford, Moorestown, Voorhees, Cherry Hill, Haddonfield and Marlton your quotes will generally be a minimum 25-30% higher than adjacent communities.
The one thing that all buyers and even existing homeowners share is the idea that if the price to complete work is not high, than the final product can't possibly be good. The second little secret that contractors don't tell you is that since the majority of worked performed in your home is done by nonunion labor, the labor and material costs, no matter what town you live in is the same. Therefore, the only difference in price based on zip code is how much profit the contractor wants to make.
Here is a simple way to estimate the accuracy of any estimate. Ask for a complete breakdown or the costs for the work to be performed. This should include material, labor overhead and profit. The larger the company you employ the great the overhead will be. Overhead and profit should represent about 25% of the total labor and material costs. Based on recent prices the material costs represent approximately 55% of the total material and labor costs and the labor represents approximately 45% of those total cost.
Stay healthy and safe and look for those great opportunities. Contact me to assist your search!