Homes for Sale in Medford New Jersey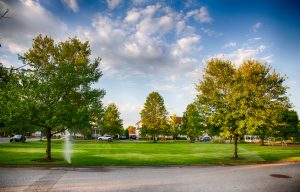 The key finds when looking for homes for sale in Medford New Jersey can be found at The Samson Real Estate Group. Led by Eric Schlamowitz, this team believes the role as your realtor is to guide you through the buying or selling process, taking the time to make sure you are properly educated on the minutia of the transaction.
About Medford Township
Medford Township is nestled between fertile farms and the Federal Pinelands Natural Reserve in Burlington County, New Jersey. Located 30 minutes from Philadelphia and 45 minutes from the Jersey Shore, our Township serves as the hub of business and culture for this region. Unlike many communities, Medford has not lost its "soul" to the suburban sprawl which has consumed many of New Jersey's towns…it remains a place where people can enjoy nature, and cyclists and other active types can still enjoy their lifestyle.
Medford also has a bustling Village area, where unique shops and restaurants line our original and historic "Main Street". Main Street in Medford features multiple fine dining options including the popular Braddock's Tavern, summer events, food truck nights and much more.
Types of Homes For Sale in Medford New Jersey
The residential areas in Medford have been created with respect for the woodlands, streams and lakes surrounding us. Homes of log cabins, Victorian estates and contemporary facades dot the landscape. Dedicated open space, private camps, bike paths, lakes and sidewalks allow for many recreational activities. With Medford's border of a million acres of protected forest, and over 50% of the township as dedicated open space and natural surroundings, we are assured of a quiet and healthy environment for the future.
"For that's the kind of place Medford is; a friendly tight knit community where everyone knows everyone."
– National Geographic Books, Guide to Small Town Escapes, April 2000
About Eric Schlamowitz
Honored as a Registered Architect in New Jersey, Eric has provided real estate, architecture, design, construction, owner's representative, and project management expertise and experience all across the east coast. All throughout Medford, New Jersey, Schlamowitz has been the well to go to for 30 years. With these accolades and years of versatility, Eric has found comfort in working on both commercial and residential property development projects throughout the greater South Jersey region. Mr. Schlamowitz's prior accomplishments include investment opportunities as well as development management of new construction and renovations for:
Rowan University

Kaplan University

Chilton Memorial Hospital in Pompton Lake, New Jersey.
As a realtor, Mr. Schlamowitz uses his knowledge he developed in the construction business, working with several large companies, organizations, and his own design and build company. Always keeping the final project and big picture in mind, he is no stranger to discussing critical and controversial issues. Whether its with architects, engineers, contractors, and stakeholders – Eric keeps a close eye on all matters of the operation. By staying close to the details, he has developed a reputation for bringing in projects on time and within budget, a proven track record of maximizing profits and minimizing risk.
If you're looking for homes for sale in Medford New Jersey, The Samson Real Estate Group, led by Eric Schlamowitz is a trusted name to look into. Reach out to Eric today to get started on your search!