Spring Market Buyer Beware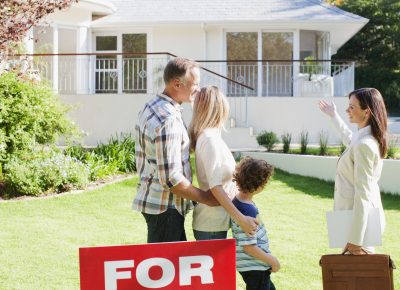 If you are a housing market buyer contemplating the purchase of your next home, there are a few things to remember to put things into perspective when beginning your search. First is to have a lot of patience.
The spring market usually begins the week after the Super Bowl. The weather begins to turn nice and people who are looking for their special home are raring to go. The issue is that more buyers come out at the beginning of the spring market before homes become available. This means that the inventory is low, so the buying process favors the seller. It is very common to get into a bidding war for a property. Therefore, it is important to carefully develop a strategy for making a final and best offer.
If you are not the winning bid do not get discouraged. It happens a 100% of the time that people who feel they have lost the home of their dreams find their dream home in a few months.
The second issue, weather it is the spring market or any other time of the year is DO NOT CALL THE LISTING AGENT OFF THE SIGN.
Every listing agent including myself becomes ecstatic at the thought that we might be dual agents on the purchase of one of our properties for sale. This means that we receive the commission from the seller for both the seller and buyer's side of the transaction.
Buyers think that they will get a better deal if they call the listing agent off the sign. This is a myth. The listing agent's primary fiduciary responsibility is to the seller. The goal is to get the highest price for the purchase of the property. This also results in a higher commission to the listing agent. The listing agent only has to act fairly with the buyer in a dual agent transaction. If the seller does not want to disclose certain information to the buyer than the listing agent does not have to disclose. In order to maximize your negotiation position, it is always best to find a buyer's agent who you trust and feel comfortable working with.

Interested in more home buying advice and in exploring opportunities in South Jersey? Be sure to follow our Facebook page!