Homes for Sale in Evesham New Jersey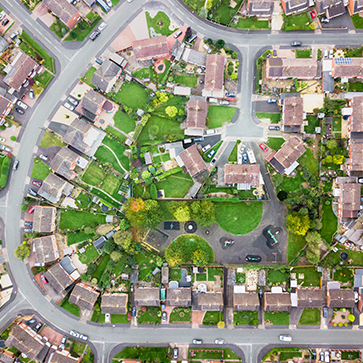 Buying a home has never been easier. If you need help moving into the South Jersey area, check out the homes for sale in Evesham, New Jersey, with the help from Eric Schlamowitz and the crew at The Samson Group.
Our team has been the real estate guide for many clients, including Rowan University, Kaplan University, and Chilton Memorial Hospital. Clients who go with The Samson Group know that they'll get the assistance they need from top local players in the industry.
Evesham is a popular destination for South Jersey residents…it's got great schools, a wealth of shopping and dining options very close by, and the quiet living of suburban towns. It's close to two major state arteries, NJ Routes 70 and 73, yet it's large enough to feature plenty of wooded areas and nature-filled parks. All with the convenience of an easy day trip to Philadelphia or our fabulous Jersey Shore!
With its convenience to major highways, Evesham is also a short trip to several local shopper's paradises – the Moorestown Mall, East Gate Square, and the Cherry Hill Mall – three complexes with a huge variety of stores and restaurants for every budget and taste. Not to mention plenty of great eateries, salons, stores and more along Routes 73 and 70. If you love shopping and dining out, Evesham is a great place to be.
About Homes for Sale in Evesham New Jersey
New residents hoping to find their place in Evesham can expect our team to walk them through every step of the process. We cover all the bases with you, including:
Finding Your New Home. This includes information concerning:
Pre-qualification

Meet with real estate agent

Negotiating purchase price

Home inspection

Closing disclosure

Final closing step

Final loan approval

Closing documents

Underwriting

Appraisal and title

Apply for the loan
Negotiating Your Purchase. After finding the property you want, we will write a purchase agreement. Even with this, there a few areas that we can negotiate:
The price you pay

The move-in date
Financing Your Purchase. We'll help you navigate through the Do's and Don't, which remain in effect before, during and after loan approval up until the time of settlement when your loan is funded and recorded.
About Eric Schlamowitz
For over 30 years, Eric Schlamowitz has provided real estate, architecture, design, construction, owner's representative, and project management expertise and experience. Schlamowitz has executed the planning, design, and construction management activities of over 150 projects for 1,000 square foot renovations of interiors for residences, and commercial offices to the construction of large-scale commercial buildings, which has included an embassy and foreign mission.
For more one-on-one consultation, use this form, and one of our representatives will be sure to get back to you shortly.
If you're interested in more current updates and news about homes in the Evesham region, be sure to follow us on Facebook!