Market Alert: Beware House Flippers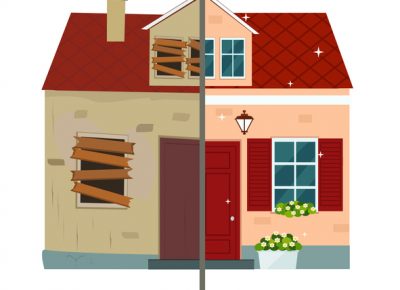 A quick word of caution to all house flippers. Having experienced the Savings and Loan housing crisis back in the 80's, without my asbestos underwear, when I thought I knew everything, was a painful experience. I would like to share some insights about flipping homes now because the similarities to the 80's exist today but are more severe. Most successful flippers are looking to purchase a distressed property and make a quick turn- around for an average of $20,000 – $30,000 profit. There are those few occasions where a flipper can make a lot more, but the successful ones go for multiple singles than hitting that grand slam.
Although I hope I am wrong but unfortunately, based on my experiences and knowing that history (especially in real estate) tends to repeat itself, this is how the market looks. Inventory has been low for property purchases even before the Coronavirus hit. Now inventory is even lower which means that the sellers have an upper hand and property values have actually drifted up.
That is probably going to change. I believe in the next 3-6 months property values could go down 20-25%. There are too many people that are unemployed and not going to be able to pay their mortgages. The banks may or may not help those people who get behind in their mortgages but homeowners in that situation cannot count on that lifeline. Therefore, as what happened in 2008, but on a larger scale, there could be an abundance of short sales and foreclosures. This will change the balance between supply and demand. The supply will greatly increase causing property values to go down. This might be good for buyers looking for a bargain, but it is not a good environment for flippers to make a quick return on their investment. Even the nicest fixed up flips will only be able to sell their investments quicker but at the reduced property values.
The is a silver lining to this situation Flipping and holding for rental income and depreciation has financial benefits that should be discussed with your accountant. Many people who have lost their homes that are part of the collateral damage of the pandemic, but are in a financial position to pay rent, are good candidates for tenants.
In the meantime, stay healthy and safe and look for those great opportunities. Contact me to assist your search!