Hoot Owl Estates Neighborhood in Medford, NJ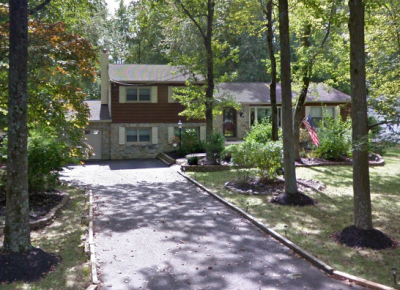 You could live in Medford New Jersey your whole life and never know about Hoot Owl Estates. It is a quite gem, until now, that most people don't know about tucked away between Hartford, Tuckerton and Taunton Roads. Pride of ownership is on display in this neighborhood where most of the homes were built between the early 70's and late 90's. The average home resales for approximately $350,000. For people, like military families, first time homebuyers as well as anyone downsizing that are interested in living in a semi wooded community in the Lenape School District of Burlington County there are good opportunities to find your American Dream.
There are several golf courses within five minutes of Hoot Owl Estates in Kings Grant, Marlton and Medford. Vincent's has the best sushi in Medford and Riviera Pizza has the best pizza. Both are located within three minutes of Hoot Owl.
Hoot Owl Estates is a great place to begin your weekend bicycle ride on the way to Shamong, Tabernacle or the blueberry fields of Hammonton.
If you are interested in this or any other Medford, New Jersey neighborhood, contact Eric Schlamowitz today. Eric works on both commercial and residential property development projects throughout the greater South Jersey region. As a Registered Architect in New Jersey, Eric Schlamowitz has also provided real estate, architecture, design, construction, owner's representative, and project management expertise and experience for over 30 years in New York, Pennsylvania, and New Jersey.